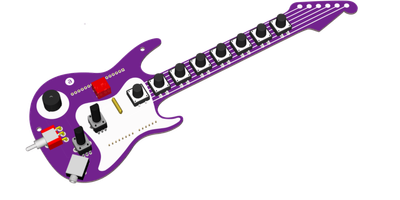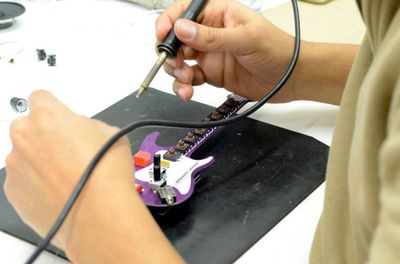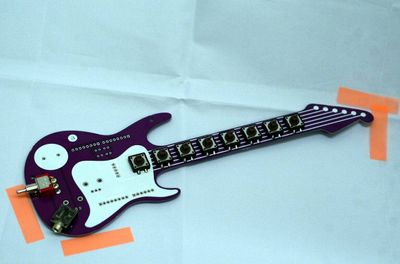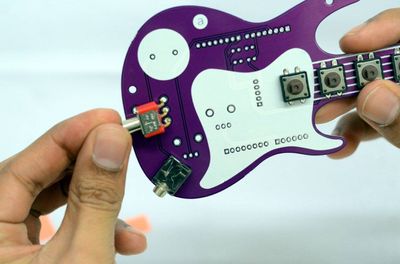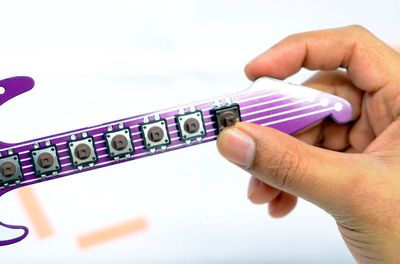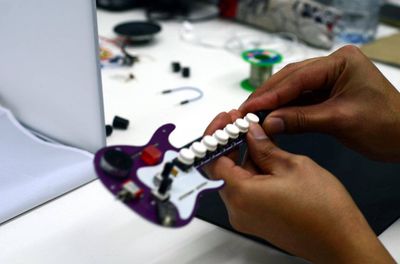 Fenderino Guitar Shield (without Arduino board)
abierto
€32.50
This is the official Fenderino Guitar Shield specially designed for the Arduino Uno board. A D.I.Y. kit for you to start producing crazy music.
With this kit you can experiment in making simple music instruments with 8 notes and a knob for scale sifting. There is also a potentiometer to control the volume and 3 positions switch for you to add whatever effects you feel like. It is possible to listen to its sound directly on an on board piezo speaker or sending it to an external set of headphones, amplifier or mixer board using the shield's minijack output.

Designed for Arduino UNO or Leonardo, but can be used with other boards. Board not included.
SKU: AB-10001